Seller Info
Staging and decorating are not the same thing. A seller needs staging to neutralize, un-clutter and puff up their home for that brief first impression. Conversely, a buyer needs decorating to make the new home fit their dream. What is common to both is that staging and decorating require the eye of an experienced decorator. We amateurs just do not see what professionals see.
Our Client Services department works with the Lakes Region's best decorators, who have also mastered the art of staging. Professional decorators have the experience to recognize the furnishings, clutter and flaws that can distract potential buyers. They can turn minuses in to plusses, and find cost-effective ways to give your Lakes Region home that extra "pop."
Our Client Services team will provide you with an outline of low-cost, effective changes that will influence that all-important first-seven-second impression. Some recommendations can be done by you; for others, we stand ready to implement at your request.
For more information, visit the Great Impressions Staging website. Please contact Spencer-Hughes online or call us at (603) 569-6060 so that we can schedule an interview and begin preparing your home.
Read More
In the past year, as banks have recovered from their prior lax lending practices, last minute hurdles for loan approvals are getting more prevalent. The reason: Bank underwriters are under pressure to scrutinize applications as never before. Our long-time good relations with loan officers are no longer enough. A person you rarely meet, called an underwriter, can place last minute hurdles that can either be deal breakers or cause expensive concessions from the seller.
Spencer-Hughes Real Estate is acutely aware that there can be lurking unknowns that can cause last minute problems, such as loan refusals, homeowner insurance problems and most importantly, buyer timidity. Our defense is to bring in an experienced home inspector early on to perform a limited form of the final inspection a buyer's representative might do.
Client Services: Your Best Defense
Early on is the time to let us pull together what you might be asked to do or at least answer to. We will help you develop solutions and estimate costs on any repairs that look obvious, or questions that might be raised. The expression "fore-warned is fore-armed" is applicable. The week before closing is not the time to be blindsided by problems that could have been unearthed, researched and solved months before.
We have developed an affordable arrangement with one of the top licensed Home Inspectors in our area to do an early review to catch the obvious. Our Client Services team will review the inspector's recommendations and make ours.
This is one more example of Berkshire Hathaway HomeServices Spencer-Hughes Real Estate's extra dimension of client service. Read more about our Client Services to see how we will go the extra mile to help sell your home.

Read More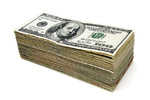 What Have I got to Lose?
Starting out high is a hot market idea that contains some serious downsides in a cool real estate market. In this age of information, buyers can compare prices of sold properties quite easily on the Internet. That Internet comparison process is what creates the market price for your property. One constant is that properties sell very close to market price. Properties listed well above market value just sit there chewing up time and money.

Since the best selling opportunity occurs when a property first appears in Multiple Listing Services, an overpriced house is a turn off. That one perfect buyer may not want to look, or your property may attract lookers only, folks that just want to confirm why another property is a good buy.

A stigma can get attached to properties too long on the market, as wasted showings pile up. When the property eventually sells, it may be at the low end of its price range rather than at its deserved top end, proving the starting high concept to have been a costly gamble.
Finding the Right Price for Your Home
At Berkshire Hathaway HomeServices Spencer-Hughes Real Estate, we try hard to be candid. This strategy has cost us listing contracts as some sellers still believe they should list their properties with an agent willing to start at a price the seller thinks it is worth, not what the market is willing to pay. A recent comparison of results with a competing agency bears out this folly.

In the same period a competitor sold 11 listings totaling 8.5 million while we sold nine of our listings totaling 9.0 million. Theirs sold for only 79% of the original asking price and the average time on the market was 287 days. Ours sold for 91% of the original asking price and the average time on the market was 126 days. That is a dramatic difference. The moral of the above story is not that we are better sales people. The lesson is that the market is the master. You cannot beat the market! So choosing a listing agent because they tell you they can sell your property well above market, can be costly for you.

Arriving at the initial listing price is a complex process and a moving target. We will carefully research the current market for you, once you've decided to work with us. We will resist the temptation of giving you an unrealistic initial price target just to get your name on a listing contract. Our team approach is a big help as Spencer-Hughes agents candidly pool thoughts to make sure you receive the best strategic advice.
Contact us today about selling your Lakes Region home.
Read More
In this market of more sellers than buyers, a seller needs to choose a real estate agent as carefully as you would any other professional. Top professionals in law and medicine rarely use the term "no problem." The best professionals listen well and then tell you what you need to know, not what they think you want to hear. At Berkshire Hathaway HomeServices Spencer-Hughes Real Estate, we try very hard to do the same. It is not just property that we sell, it is our good advice.

There can be a lot of money at stake in seller decisions when a property must compete with many others that are equally nice. If your choice of agents turns out to be a friend, consider it a wonderful coincidence; just do not make friendship a prerequisite. Consider your interests first. There is a lot of skill and energy involved in making sure your property sells early and at the high range of its group. That ability and commitment is the Spencer-Hughes Real Estate difference.

For many folks, stress avoidance may be the top priority. Some of today's buyers can be demanding, plus new regulations are daunting. Rely on our team's collective experience to temper demands, counter offers effectively, address all the new rules, and most important, get your property ready to stand out.
Contact us online or call 603.569.6060 to get started.
Read More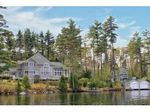 Stage Your Water's Edge in Eight Steps - And Bring Top Dollar for Your Waterfront Real Estate
1. Stage Docks and Decking
Replace worn or broken boards in docks or shorefront decks. Paint and/or stain the entire waterfront area. Many waterfront buyers are new to the market and may not want to undertake any projects around the water. Many waterfront listings neglect this responsibility; it is an easy way to set your waterfront property apart from the rest.
2. Stage Your Beach
Remove weeds from the sand beach area, rake beach prior to showings, build a small sand castle and have a small child's toy. Parents and grandparents love to envision their children playing on a nice beach while they are enjoying the waterfront amenities.
3. Stage Your Boathouse
If you are privileged enough to have a boathouse, clean it inside and out. Remove any bird and/or animal waste. Much like the docking systems, a fresh coat of paint will go a long way. If possible, remove oversized boats; a large boat will make the boathouse look smaller.
4. Stage the Waterfront
Strategically place flowerpots on shorefront patios and decks. Set up lawn furniture in a socially inviting manor. Create multiple entertainment areas; each will add value in the waterfront buyer's mind. Much like in the dining room, set a table for a BBQ. If possible, have the lawn and/or waterfront area professionally landscaped.
5. Provide Area Information
Many waterfront buyers are looking for second homes. They are often unfamiliar with the lakes or communities in the areas they have targeted for a vacation home. As such, it would be helpful to provide a map of the lake, indicating the location of the property, to assist potential buyers in gaining perspective of the lake and surrounding areas. An aerial photograph of the property gives another perspective to the listing and its immediate surroundings, unseen from the ground; it is most beneficial in proving privacy and when surrounding properties compliment and enhance the value of the subject property. Providing brochures for restaurants and shops reassures buyers as to the existence of local amenities.
6. Maximize the View
Clean windows in the house that face the water, and remove decorations or lamps that may block the view.
7. Gather Existing Permits
Retrieve all permits for work completed on the shorefront for availability to potential buyers.
If you really want to drive up the value…
8. Apply for New Permits
Submit applications for additional permits; perched beaches, permanent docks, covered boat docks, breakwaters, boathouses, etc. It is one thing to say you can have a beach; it is another to have a written permit from the government for a beach. It is a value to be added onto the list price. With each day, additional laws and restrictions regarding the waterfront are enacted. If you are thinking about selling, start this process as soon as possible.
The Good News
Berkshire Hathaway HomeServices Spencer-Hughes Real Estate has the skills to implement all of the above. Call our Lakes Region real estate office at (603) 569-6060 or contact us online to get started.
Reprinted with permission from www.adamdow.com


Read More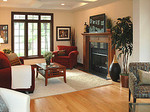 At Berkshire Hathaway HomeServices Spencer-Hughes Real Estate, we feel a client should not have to find out the hard way that an agent's reluctance to be candid is why their property lingers on the market. What a seller should know must be delivered up front, the same way a good lawyer explains your chances.
A seller cannot possibly see their home the way a potential buyer does. We understand the human tendency to want to show your home off the way you have lived in it, but that can sometimes narrow the potential. Our objective is to widen the appeal of your property, not narrow it.
A New Way to Sell Your Lakes Region Home

To address this challenge we have developed an idea that is new to the real estate industry, we developed Client Services. It has two clear objectives: get your property sold quickly, and get it sold at the highest possible price.
We contract with talented decorators and inspectors to make sure your property is at its best when we market it. A decorator will be available to stage your home for that initial "pop." A licensed home inspector can perform a pre-inspection to unearth surprise problems before the buyer's home inspector does. A few days before closing is not the time to discover something that could have been cleared up weeks earlier.
What our Client Services team does varies widely from home to home and client to client, but their skills are powerful in speeding up the sales process and maximizing the selling price. A side benefit is stress relief. Instead of you stressing over how to get the house ready and feeling inadequate to react to difficult buyer's questions, it's all done for you, if you wish.
Client Services is no gimmick. No other agency comes close to what we offer. Selling a home in this market is an honest partnership. Contact us to learn how Client Services applies to selling your property.
Read More
Berkshire Hathaway HomeServices Spencer-Hughes Real Estate can help provide a good idea of the value of your Lakes Region home. Please fill out the form below to receive a Market Analysis for your property.
Read More
To sell your Lakes Region home at the top of its market value and in the shortest time period, you need the power of Berkshire Hathaway HomeServices. Why? Because while most buyers are not familiar with our local area, they trust a name they've heard before; they trust Berkshire Hathaway.
As a seller in the Lakes Region, your potential buyers come from all over the world to seek real estate in this region's unique attractiveness. You recognize your property's worth in this beautiful area, and we do too. Spencer-Hughes Real Estate agents live in the area, know the latest real estate market trends, and recognize how special your property is. Let us use our trusted name, experience, and unbeatable local knowledge to help you sell it.
Here are some of our best tips and resources to help you through the selling process:
First Impressions Count: How to Stage Your Home
How can you ensure that potential buyers will have a positive first impression of your home? Rely on the advice of an experienced decorator.
If you are gearing up to sell your home, you may be wondering what your property is worth. The Realtors at Berkshire Hathaway HomeServices Spencer-Hughes Real Estate can help determine the approximate value of your home.
No Last Minute Surprises: How to Ensure a Smooth Sale
In this touch-and-go economic climate, last-minute hurdles for loan approvals are more prevalent than ever. Find out how you can avoid last-minute deal breakers.
Common Selling Mistakes: How to Price it Right
Find out why starting with a high asking price can be detrimental to selling your home.
Common Selling Mistakes: Choosing an Agent for the Wrong Reasons
One of the most common mistakes people make when selling their home is choosing an agent based solely on friendship.
Increasing the Value of Your Waterfront Home
Learn how to stage your lakefront property in eight steps. Some simple improvements will help bring you top dollar for your waterfront real estate.
Read More