Get familiar with some of the New Hampshire Lakes Region's most beloved lakes. Get the scoop on size, location, surrounding towns, and more.
Learn more about different towns in the Lakes Region, including history, demographic info, employers, town government, schools and more.
Our Realtors share their knowledge of the area. Find useful links, learn about local schools, find out how to get a free car wash. Local information for residents and vacationers alike!
Sit back and relax in Wolfeboro! There are several places to kick your feet up in the Lakes Region area. Here are a few of places we recommend.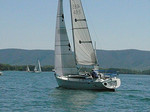 Sailing, fishing & much more... Our agents share insider tips for exploring the Lakes Region's recreation opportunities!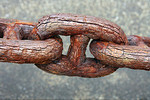 Need to know something about the New Hampshire Lakes Region? Check our list of over 100 links to New Hampshire community business and services.
Check out what's going on in the Lakes Region by watching one of our live webcams.
Stay updated on Lakes Region real estate trends and other area events on our blog.