Buyer Info
...Why Not?
Recently, a gentleman stopped in to our real estate office to ask for driving directions. As he was leaving, he volunteered that he lived 150 miles away and wanted to check out properties that he found on the internet.
A little too late to catch him, I wondered why he was looking at properties, all by himself, in an area he knew nothing about except from Internet information. His trip must have been costly in both time and money, yet he risked accomplishing very little more than when he last shut off his computer back home.
He evidently did not realize that times have changed in real estate. You can now engage an agent to act as your personal consultant. The term is "buyer's agent," an officially recognized position. The benefits are huge. In the old days, few buyers realized they had no representation.
Brief Buyer's Agent History

Buyers were not always represented. The law of the land was "Caveat Emptor," which is Latin for "Let the Buyer Beware." Its first known use was in 1523. The first US Supreme case to lay down the law was in 1817, long before the National Association of Realtors (NAR) and the "Code of Ethics" came to be in 1903. Before that there were no formal rules governing transactions. I have found contracts for my ancestor Edward Champion Travis, to purchase property in Jamestown dating back to the 1700s. All transactions were technically for the best interest of only the seller. It wasn't until 1995 that a Buyer Agency came to be recognized and adopted as part of the Code of Ethics for NAR, and has positively changed the relationships and negotiations in real estate transactions.
So How Can This Buyer's Agent Idea Help You?

Buyers need representation because there are so many choices and so many unknowns--plus the housing market is still struggling to stabilize. In the case of the lost visitor who stopped in, I wish I could have engaged him in a conversation to determine his goals. Even if he was unclear, my experience in asking the right questions would have at least uncovered some basics.
If we had gone together, perhaps to just drive by his selections, I could have narrowed his choices plus added some to his list. If he did narrow his choices to just a few, I could have done more research on them to unearth valuable decision-making information for his next trip. Did he know that the barking dog next door could actually be a 24-hour kennel, or that there were plans for a commercial development down the street? Sometimes we are privy to information that only as a Buyer's Agent we are able to share. More importantly, does he realize how difficult negotiations can be? A fair price, financing, inspections, repairs, etc., all have to be worked out.
My initial advice is, it is unwise to discuss personal matters like financial status, or motivation, since that is information could benefit a seller. For example, you would not go into a car dealer and say, "I just won the Lottery" and then expect to get the lowest price.
After our initial meeting, I would probably ask for a Buyer Agent contract that states I am his advocate on any property he chooses in this area for a certain period of time. I work hard to prove my value in that timeframe. Since there is no upfront fee, I carefully evaluate the seriousness of my client's buying intentions before signing on as a buyer's agent.
If we agree, the buyer's contract frees me to work for my client's best interest. I'm free to objectively advise on what properties meet my client's goals, what properties do not and then how best to negotiate a sale in my client's favor.
Most importantly, my clients are assured my loyalty is legally bound to them.
There is a big lesson here for Internet shoppers. The Net is a great place to start – it is not a great place to conclude, especially for properties in our unique Lakes Region. The bottom line is: Do not cheat yourself out of local experience plus professional service delivered under a nationally recognized Code of Ethics. It pays. In almost every transaction, my services are paid from the commission previously agreed by the seller.
Read More
By Jeremy Osgood, Realtor, Berkshire Hathaway HomeServices Spencer-Hughes
The process of buying and selling a home has dramatically changed over the past several years, with more legal oversight, lending restrictions and paperwork than ever before. Signing the Purchase and Sales is the just beginning, not the end of the process. Even the most credit- worthy borrowers are being scrutinized carefully, as banks closely evaluate homes they once rubber stamped.
I can help you prepare by sharing my knowledge of how the home buying process works, and making sure you have all the paperwork finished beforehand. This cuts down on phone tag, late night paperwork searches and last minute stress.
Here are ten things I can walk you through to ensure a smooth closing:

1.) Locate and get pre-approved by a lender. Rates are a moving target, so let's contact a local bank, a larger area bank, and maybe have an experienced mortgage broker shop rates for you. Whomever you choose, the process will go much smoother if you can meet face to face with a bank representative or mortgage broker who is accountable to you. The bottom line is: face-to-face people hope for future referrals. Most can't afford unhappy clients in a market like this. Conversely, Internet shopping carries the risk of being dropped after a lot of work.
2.) Have your loan documentation together, to save time:
Two most recent paystubs (for income verification);

W-2 forms from past two years;

Two months of bank statements;

If self-employed, need last two years' tax returns;

Let them know if you'll be using gift funds as part of your down payment;

Any large deposits prior to closing will be questioned, so maintain a paper trail;

Make them give you an estimate (HUD) so you can make an informed decision. Closing costs, insurance requirements and transfer tax are some of the costs involved, in addition to the loan.
3.) Schedule your home inspections. As soon as you have a signed Purchase and Sales, let your inspector know if you have special inspection requirements that can come with government guaranteed loans, such as, FHA, NH Housing, or Rural Development. NH Housing, for example, will request a copy of the inspection and factor their loan commitment based on the condition of the home, water, and air test results.
4.) Know your contractual obligations. Your second deposit is due after satisfactory results of the inspection process. The second deposit amount is specified in the Purchase and Sales and the check is made out to the firm specified in that same section of the contract. Escrow funds are credited toward the down payment.
5.) Prepare an Insurance Binder. The lender is going to require an insurance binder on your new home and will have special instructions for the binder. You are free to go with the insurance company of your choice, or I can arrange an estimate for you. Sometimes you can get discounts on Home Owners Insurance if you group the policy with your existing car insurance or other coverage. However, make sure the homeowner coverage fits your needs.
6.) Transfer All Utilities. Remember to call in advance to have electric, phone, cable, and heating fuel scheduled to change over to your name, so that you can enjoy your new home upon closing. In most circumstances you are required to pay the previous homeowner for the fuel that is in the tank when you take possession. The day before closing, the fuel gauge will be verified and you may need to bring a personal check to cover the cost of what's in the tank.
7.) Avoid the Underwriter's Wrath. We Realtors often jokingly call bank underwriters, undertakers, because they are notorious for killing deals at the last minute. Just when you think you are home free, the underwriter comes in to make a final determination on whether to approve the transaction. The worst thing you can do in the weeks leading up to a transaction, other than get divorced, is to make a large purchase or show an unusual deposit that can trigger a time-wasting audit.
8.) Give your closing funds time to settle. If you have to move funds around to bring money to closing, make sure you mail or wire the funds so they have time to settle. Everyone assumes that wired funds are available either the same day or the next day for the closing, but wiring funds is no longer a same-day guarantee. Check with your bank and the closing representative to see how long it will take the funds to clear. In most circumstances, funds are available within three business days, but you need to verify to avoid delays that take you out of a contract.
9.) Remember your identification. Be sure to bring your driver's license to closing.
10.) Choose the right real estate agent. One of the best decisions you can make early on in the process is choosing a good, conscientious real estate agent that can guide and walk you through the bumps in the road, and more importantly, anticipate roadblocks in achieving your objectives. Good agents have an extensive local network of inspectors, lenders and consultants at their disposal that can really save you time and headaches throughout the transaction.
For more information, contact Jeremy Osgood at our Wolfeboro, NH, office.
Phone: 603.569.6060
Email: josgood@spencerhughes.com
Read More
By Berkshire Hathaway HomeServices Spencer-Hughes Real Estate

My experience here in the Lakes Region is that lifestyle considerations do not get the attention they deserve. Folks ask many questions about a property, but very few about how their life will change by a particular purchase.

There was a time in my life that owning a single residence was exactly what I wanted. The hours invested in home maintenance were considered family time. That has changed for me so I bought a condo here. What a great feeling, to trade away many hours of home upkeep for added hours to call my own! Mother Nature can add some surprising burdens to home upkeep here in the Lakes Region. My condo association now takes care of all those annual headaches like peeling paint, and does it less expensively.
Having extra hours to call my own has not caused boredom. Wolfeboro is so rich in cultural and recreational activities that a person has to work at getting bored here. For example, time spent shoveling snow can be better spent cross-country skiing. During the summer, lake activities and hiking are a lot more fun than lawn maintenance.
Condos in New Hampshire's Lakes Region

However, not every condo is perfect for every buyer. Local knowledge, mixed with your expectations, is imperative in decision making. Unlike condo associations in Florida and Arizona that are large and professionally managed, Lakes Region condo associations are small and often managed by the collective owners.
That is why local knowledge is paramount. There can be lots of little quirks in condo regulations that might affect your purchase positively or negatively. For example, if boat docks are involved, there are at least three ways you might qualify to use them.
This same variety of regulation applies to single home associations that comprise small numbers of properties who share beach rights, boat slips and other facilities. The way association rules are structured can make a big difference in the property value and your living enjoyment.
If you are thinking of a condo or buying a home connected to an association, give me call. When I understand what your expectations are, I will share my experience and research with you.

For more information, contact our Wolfeboro, NH, office.
Read More
By "Island Bob" Parmenter, Realtor, Berkshire Hathaway HomeServices Spencr-Hughes Real Estate
Making an island your vacation retreat can be both rewarding and challenging. Making it your full-time residence can be even more challenging - an adventurous endeavor not for the faint of heart, but doable.
Islands offer everything the mainland offers, but at a much lower price. Though at first it may seem like a remote location, that feeling soon fades when you realize you are only a short boat ride away from the docks of half a dozen towns.
Lake Winipesaukee Islands: A Retreat and a Home

Once on the island for your getaway, sit back, relax and watch the world go by in boats. You hardly notice this interesting traffic as you sit on your dock having a coffee or other refreshment. And let's not forget campfires by the water's edge as your children and guests roast marshmallows. The night sky above a darkened Winnipesaukee Island can be exceptionally clear for star gazing.
Once at their island camp, most folks like to stay put, especially in spring and fall. A cozy fire in the stove or fireplace while catching up on your reading and old movies is pretty relaxing. Winter brings challenges, but what a rewarding experience. Imagine looking out over a snow covered lake with moon reflections making it look just like daylight.
Need additional reasons to own an island retreat? Please call, and we'll investigate them together. I have enjoyed the islands both as a vacation retreat and, yes, I have also made an island property my year round residence, except for just before ice in and just before ice out. As I write this, I am looking out our front windows watching the Mt. Washington cruise ship pass by. Oh, it is great to be here!
For some interesting background on the Lake Winnipesaukee Islands, I recommend this page from the Lake Winnipesaukee Museum website.

Be sure to look at our listings for Lake Winnipesaukee island homes and land for sale, and contact me if you have any questions. I look forward to hearing from you!

For more information, contactRobert Parmenter at our Wolfeboro, NH, office.
Phone: 603.569.6060
Email: robert.parmenter@spencerhughes.com
Read More
By John Perrow, Broker Associate, Berkshire Hathaway HomeServices Spencer-Hughes Real Estate
When it comes to contractors, choosing can be confusing. Trust of contractors is not a big problem in the Lakes Region because there are few large sales-oriented contractors. Most are honor-bound business people you will meet at the grocery store or post office. However, disputes still occur because of unrealistic expectations. No two projects are ever alike, and the perfect contractor has yet to be born.

Weather and topography throw in some challenges as well. What makes our area beautiful is that it is rocky, hilly and wet, with a wide range of weather conditions—the very same things that make it difficult to build here.

There is a best contractor and a best contracting process for every project, whether it is a new home, an addition or just some upgrades. Quite often, "How much?" has to be one of the last questions asked. What comes first is establishing a clear understanding about your expectations of timeliness, quality, budget and then proceeding to establish the contractor's ability to meet one or all of them. The bigger the project, the closer this expectation match must be. Folks who believe their control point is withholding payments do not do well here, if quality and timing mean anything.
Finding Value in a Lakes Region Contractor

I suggest you let me look for the best contracting value for you - not necessarily the lowest price. The reason: Tight job specifications of exactly what you expect are expensive to develop, so there is often room for misinterpretation of what the price includes. Most contractors try hard to deliver their version of Yankee value, but if they walk off the job feeling poorly treated, lawyers are no help in getting the job finished.

Most folks come to the Lakes Region to alleviate stress, not pile it on. At Berkshire Hathaway HomeServices Spencer-Hughes, we know the strengths and weaknesses of most local contractors. This information does not guarantee perfection, but it's a big help, and this service is included in our real estate commitment to our clients.

Prior to my real estate career I had decades of experience selling lumber and building supplies to local contractors. In addition, Bob and Don Hughes have lots of experience in building, remodeling and development. I'd enjoy the chance to talk with you about your project and get you started on finding the right contractor.
For more information, contact John Perrow at our Wolfeboro, NH, office.
Phone: 603.569.6060
Email: john.perrow@spencerhughes.com
Read More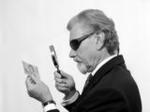 Why Work With An Agent When You Can Work With A Company?
Who is Spencer-Hughes?
Latest Technology
Local Expertise
Berkshire Hathaway HomeServices Spencer Hughes on Alton, NH
Read More
If you're looking to buy a property in the beautiful Lakes Region of New Hampshire, you've come to the right place. Here at Berkshire Hathaway HomeServices Spencer-Hughes Real Estate, we've been in the business for over 20 years. But real estate isn't our only expertise. Our agents' intimate familiarity and love of the area makes them the best resource for finding the location, features, price point, and lifestyle you want in a Lakes Region property. We know that buying real estate here is no small task. Let us help make it easier.
Buying with Spencer-Hughes Real Estate means you'll be working with an agent who lives in the area, has the most up-to-date knowledge on the real estate market, and is dedicated to your needs as a buyer.
Part of buying Lakes Region real estate is being a well-informed consumer. Here are some resources to help you in your hunt:
With so many choices and so many unknowns at play in a real estate purchase, who is looking out for the buyer? Learn about the many benefits a Buyer's Agent can offer.
Lakes Region Schools & Parenting Resources
Realtor and mother Jodi Hughes shares her experiences with the Lakes Region school system and some useful links to school resources.
10 Steps Toward a Smooth Closing
The process of buying a home can seem complicated, but it doesn't have to be overwhelming. Jeremy Osgood shares important tips to help you prepare.
What to Expect From Your Realtor
View these videos to see why we call ourselves a "unique real estate company." We hope you will look deeper and expect more at Spencer-Hughes Real Estate!
Renovation & Construction Resources: Who to Trust
Need a contractor to renovate or build your Lakes Region home? Let Spencer-Hughes Real Estate point you in the right direction.
Read More