Seller Info
How can you ensure that potential buyers will have a positive first impression of your home? Rely on the advice of experienced decorator Cheryl Scott.
Read More
In this economic climate, last-minute hurdles for loan approvals are more prevalent than ever. Find out how you can avoid last-minute deal breakers.
Read More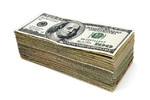 Realtor Robert Parmenter explains why starting with a high asking price can be detrimental to selling your home.
Read More
Sales Agent Sharon Anderson addresses one of the most common mistakes people make when selling their home: Choosing an agent based solely on friendship.
Read More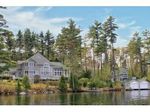 Learn how to stage your lakefront property in eight steps. Some simple improvements will help bring you top dollar for your waterfront real estate.
Read More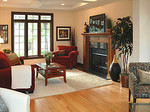 Want to get your property sold quickly, and at the highest possible price? Find out why our PSH Client Services program is like no other in the Lakes Region.
Read More
If you are gearing up to sell your home, you may be wondering what your property is worth. The Realtors at Prudential Spencer-Hughes can help determine the approximate value of your home.
Read More
Read More