Buyer Info
With so many choices and so many unknowns at play in a real estate purchase, who is looking out for the buyer? Learn about the many benefits a Buyer's Agent can offer.
Read More
The process of buying a home can seem complicated, but it doesn't have to be overwhelming. Jeremy Osgood shares important tips to help you prepare.
Read More
The beautiful house with the white picket fence and neatly manicured lawn is not the ideal home for everyone. Here are some things to consider as you decide whether a Lakes Region condo is the best fit for you.
Read More
Considering a year-round or vacation home on Lake Winnipesaukee's islands? "Island Bob" Parmenter shares some insight into the joys of Island Life.
Read More
Need a contractor to renovate or build your Lakes Region home? Let Spencer-Hughes point you in the right direction.
Read More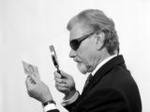 View these videos to see why we call ourselves a "unique real estate company." We hope you will look deeper and expect more at Spencer-Hughes!
Read More
Read More